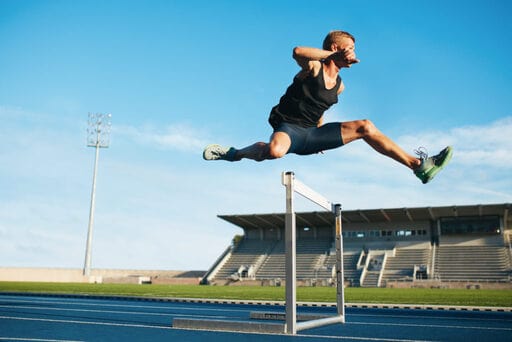 Manage difficulties and bounce back
Workshop # 1 – 18.09 from 08.30-13.00
Workshop # 2 – 06.11 from 08.30-13.00
WHAT ARE THE BENEFITS OF THIS SEMINAR – 5 KEY POINTS:
• Put the strategy in place to manage failures and bounce back
• Better manage health and food, psychology, finances
• Provide practical tools / soft skills and train
• Aim for the success of your next project
• Live an unforgettable experience through 2 workshops to train with pleasure and efficiency
Workshop # 1 – 18.09 from 08.30-13.00
Networking breakfast
– Networking
See difficulties as a necessary step for success
– Understand the origin of the difficulty and take advantage of this experience?
– What to do in times of distress?
– How to anticipate and organize your next steps towards success?
Recover from a failure and go back to "warrior" mode, the daily life of an athlete
– Long live failure! Victory for the Vulnerable
– The power of the present moment
– Be comfortable with discomfort
Live the physical difficulty as a force, the daily life for the sick
– Face the disease and accept it
– Transform physical suffering into mental strength
– Knowing how to bounce back and emerge stronger from this experience
Manage difficulties at work, the psychological side and resilience
– manage resilience in the event of failure
– tips to encourage and motivate yourself
– focus on yourself and your performance (compare what is comparable)
Surprise Experience
– surprise
13.00 End of the seminar & anonymized feedback
————–
Workshop # 2 – 06.11 from 08.30-13.00
Networking breakfast
– Networking
Round table discussion on your first practical experiences
– How did you feel after this first seminar?
– Did you have any results?
– What are the positive points and the difficulties that you encountered?
Specific workshops to answer your questions and practice in a small group
– Workshop 1: rework your mind for success
– Workshop 2: rework your physical preparation for success
– Workshop 3: rework the professional side and the sources of difficulties
– Workshop 4: rework the management of the disease
Specific workshops to answer your questions and practice in a small group
– Workshop 1: rework your mind for success
– Workshop 2: rework your physical preparation for success
– Workshop 3: rework the professional side and the sources of difficulties
– Workshop 4: rework the management of the disease
Surprise Guest Speaker
– surprise
Surprise Experience
– surprise
13.00 End of the seminar & anonymized feedback