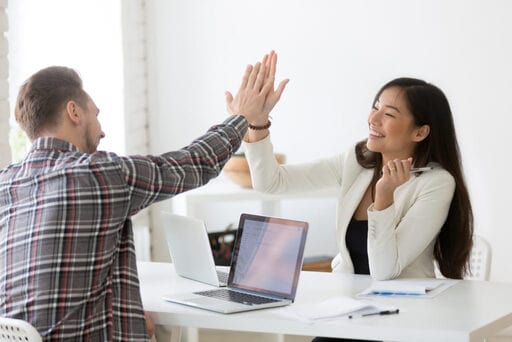 Better succeed in your career
WORKSHOP 1 – 27.11 from 08.30-13.00
WORKSHOP 2 – 22.01 from 08.30-13.00
WHAT ARE THE BENEFITS OF THIS SEMINAR – 5 KEY POINTS:
• Put the strategy in place for a successful career
• Better manage stress, work, health and food, psychology, finances
• Provide practical tools / soft skills, answer your questions and train
• Aim for the success of your career
• Live an unforgettable experience through 2 workshops to train with pleasure and efficiency
WORKSHOP 1 – 27.11 from 08.30-13.00
Networking breakfast
– Networking
Manage stress before and during important moments in your career
– how to breathe well
– the power of routines
– how to deal with improvised stressful situations
Manage your professional goals
– how to organize and achieve your objectives?
– planning on your tasks and projects?
– how to manage the social and cultural aspect within the company?
Manage your health and diet
– how can you manage your diet to improve your strength and performance?
– how to discover new tastes and flavors through nutritional performance
– have fun and give yourself confidence through food
Manage your finances
– establish and manage a budget
– costs (studies, insurance, taxes, outings, food, accommodation, etc.) and income (work alongside studies?, internships?)
Manage your motivation and setbacks
– How to set "good" goals?
– Tips to encourage and motivate yourself to study
– How to react to a failure?
Surprise Experience
– surprise
13.00 End of the seminar & anonymized feedback
—————–
WORKSHOP 2 – 22.01 from 08.30-13.00
Networking breakfast
– Networking
Round table discussion on your first practical experiences
– How did you feel after this first seminar?
– Did you have any results?
– What are the positive points and the difficulties that you encountered?
Specific workshops to answer your questions and practice in a small group
– Workshop 1: rework your strategy
– Workshop 2: reworking food & sport
– Workshop 3: rework the psychological side
– Workshop 4: rework managing your finances
Specific workshops to answer your questions and practice in a small group
– Workshop 1: rework your strategy
– Workshop 2: reworking food & sport
– Workshop 3: rework the psychological side
– Workshop 4: rework managing your finances
Surprise Guest Speaker
– surprise
Surprise Experience
– surprise
13.00 End of the seminar & anonymized feedback