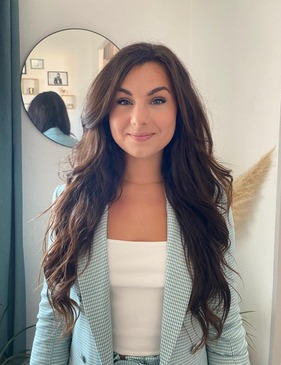 Jeanne Pourcelot
Video Editing Specialist & Social Media Specialist
Jeanne is a young Social Media Manager who has been working freelance for 2 years. After obtaining a diploma in Business School and the validation of a double diploma abroad obtained at the University of La Plata, in Argentina, she decided to devote herself to the field of communication.
Fascinated by travel and the invaluable cultural wealth they bring, and, having become bilingual, Jeanne began her career in Barcelona and then took up residence in London. This nomadic life led him to opt for freelance status, specializing in digital communication.
Having since an early age an affinity for the audiovisual field, she naturally specializes in the creation of graphic and video content!