It is commonly understood that when we talk about sustainable development goals, we are only referring to the environment. In reality, there are no expected areas of progress that are not affected by the SDGs. Do you want to know more and understand how you can also make an impact?
What are the goals of the SDGs?
The 17 Sustainable Development Goals affect our society as a whole. Since September 2015, the UN has adopted the Sustainable Development Goals (SDGs) and most countries of the world have since then agreed to work to achieve these goals by 2030.
Countries around the world face challenges that require action from governments, people and businesses. The SDGs represent the global agenda for positive change, for prosperity, peace, our planet and people.
What topics are covered by the SDGs?
The Stockholm Resilience Center has developed a hierarchical system, known as the Wedding Cake Model, which helps us understand the 17 SDGs.
A practical example:
Take for example SDG 5: "Achieve gender equality".
We still live in a world where discriminations are still numerous and understanding the origins of discrimination allows us to act accordingly to eliminate its source. Among the many forms of discriminations, gender inequality is still widespread. Gender parity in education, for example, is still far away from being a reality in many countries of the world [1]. Not having access to education makes it very difficult to obtain a higher income, which is why gender equality represented by SDG 5 is so important [2].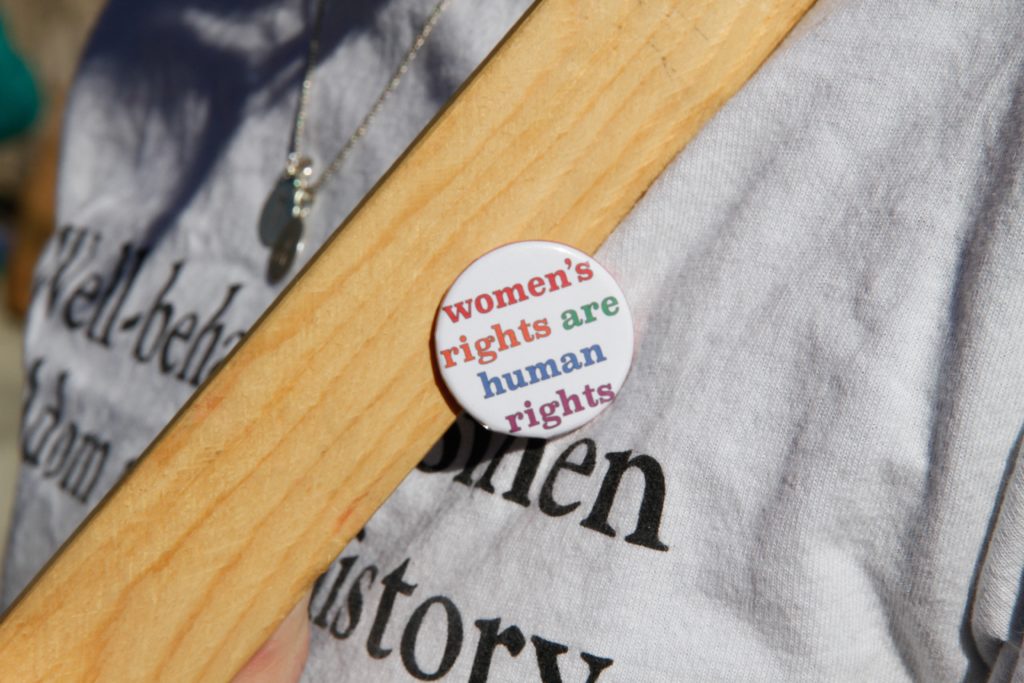 The new heroes of our society are people like you who stand up and take action for the future, for our future.
Simple actions are sometimes enough to become the basis for transformative change. Let's discover some measures that can easily be taken [3] concerning the 5th SDG:
If you are a woman, know your rights and stand up for them.
Gender equality begins at home.
Encourage schools to offer grants to girls.
Encourage schools to offer grants to girls.
Increase gender representation in leadership areas in the workplace.
Use mentoring and coaching to help women build and develop their careers.
Gender equality must be part of training and education. Young people must be supported in choosing a job that promotes their future, whatever their gender is.
Inspirational figures in our society like Pakistani activist Malala Yousafzai have shown impressive examples of courage. She is only 22 years old and her fight against the Taliban who burned down schools for girls in her country and which costed her an assassination attempt when she was 14, made this young woman an icon in the world, fighting for women's rights.
How to encourage individual actions?
In order to encourage each individual action for positive global change, the United Nations has published the "Slacker's Guide to Saving the World" [4]. This is a short list of actions anyone can take in their life to transform it into a better future. For example:
---
Share, don't just like. If you see an interesting post on social media about women's rights or climate change, share it so that people in your network will see it too.
Supervise the young people. It's a thoughtful, inspiring and powerful way to guide someone to a better future.
Express your support for equal pay for equal work. Women earn 10 to 30% less than men for the same work. Pay inequality persists everywhere.
At 123nextgeneration®, we do what we can to promote and act in favor of the SDGs. Our values and actions are inspired by the SDGs every day. We take seriously the impact we can have on the next generation. We want to give the next generation access to education, a unique learning experience, open to everyone, that provides the keys to change and adapt to the future challenges. We empower young people to acquire the necessary knowledge to become active agents of change in a positive future, in line with the SDGs.
Would you like to know more about becoming a sponsor and providing your employees with these training courses? Email us at welcome@123nextgeneration.com or call us on 022 552 22 40.
If you are interested in the Sustainable Development Goals, you can register to participate at one of our workshops or ask your company to sponsor your participation. More information on our website: www.123nextgeneration.com. You can also subscribe to our Linkedin, Youtube and Instagram "123nextgeneration" network. We are glad to see you soon.
---
[1] http://www.unesco.org/new/fr/unesco/events/prizes-and-celebrations/celebrations/international-days/international-womens-day-2014/women-ed-facts-and-figure/
[2] https://www.globalpartnership.org/en/results/education-data-highlights
[3] 170 daily actions to transform our world