In the previous article, we explained the interests of videos for branding. But once the video is done, what to do? LinkedIn is one of your assets, especially in B2B, for the visibility of your brand to your target audience. What if you optimized the ROI of your video through LinkedIn?
Here are 5 tips to optimize your publications on LinkedIn.
LinkedIn is one of the tools to consider if you want to improve the digital presence of your brand and your personal branding. Indeed, thanks to this platform, companies can strengthen their credibility and create a significant network with recognized experts in the sector.
What are the benefits of investing in LinkedIn?
LinkedIn is the world's leading professional network with 722 million users as of January 2022. According to SlideShare, 48% of all LinkedIn members use it at least once a day. This means that through LinkedIn, you have the chance to attract people from all over the world who share an interest in what you and your company have to offer. The chances of showcasing your brand are greater with LinkedIn.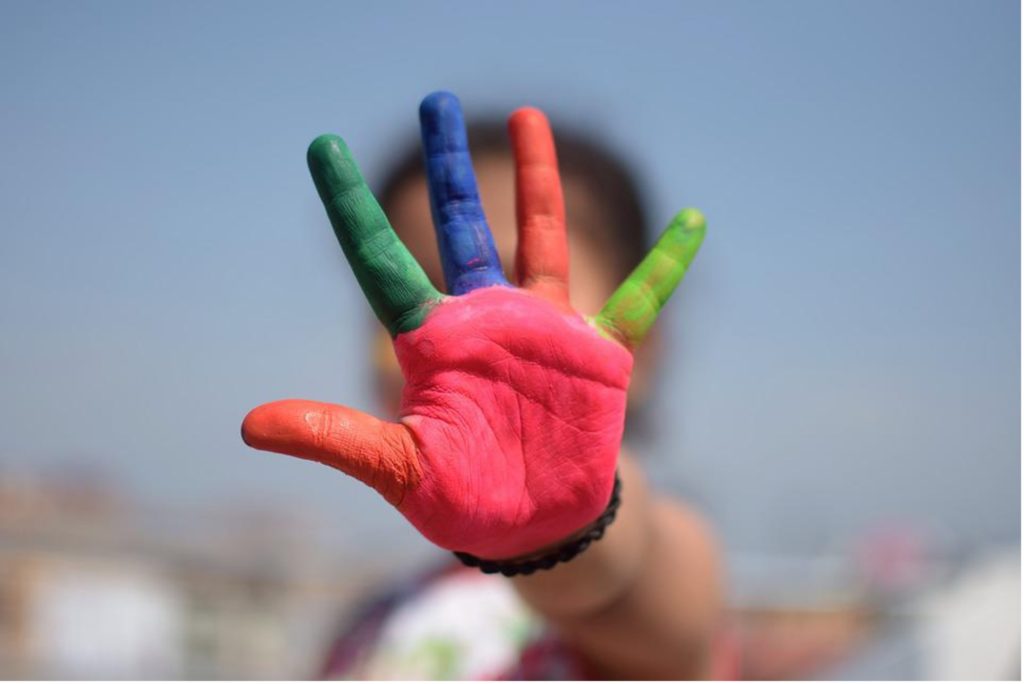 5 practical tips to strengthen your employer brand on LinkedIn
As a business, transparency is key to building trust with your audience and prospects. Also, having a strong brand identity makes your brand more recognizable. Involving your talent in this approach can be a great way to motivate teams while still being authentic and personal – always remaining professional – means sharing personal photos of you and your teams, sharing your values, goals, accomplishments and collaborations.
The way your personal, team and company profiles are written is key in this process.
"The personal profile is the receptacle of your traffic. You might as well take care of it," says Virginie Cantin, an expert in LinkedIn profile optimization.
Create content on a regular basis
It is important to regularly share quality content that is related to your brand if you want to boost your digital presence and attract new customers. On the contrary, by sharing irrelevant content, you risk losing your subscribers and not attracting your target audience. But quality is not the only aspect to consider when publishing content. You also need to post regularly. For this reason, we advise you to prepare your content in advance through an editorial calendar.
Regularly inviting new contacts related to your field helps expand your audience. This audience will be likely to see your posts and therefore recognize your brand. Don't forget your company page.
"The challenge is to invite as much in your personal network as in the company page with the objective to reach the Linkedin limit respectively every week, every month" reminds Virginie Cantin
LinkedIn is both a search engine and a social media site. The terms you choose are therefore very important. Therefore, when we talk about quality content, we are not just talking about a high definition image. We are also talking about a good mastery of hashtags and knowing how to write a text with effective keywords in order to boost your profile.
"Your personal profile and company page are at the heart of this SEO process. Headlines, hashtags, descriptions are all elements among others to optimize from an SEO point of view" says Virginie Cantin.
Optimize the visibility of your publications
How you post (time and day, reactions, comments, links, etc.) matters just as much as the content itself. Indeed, we must not forget the algorithm of LinkedIn.
Applying strategies to optimize the visibility of your content is crucial to maximize the ROI of your publications.
One of the strategies can be to create a community of ambassadors who are alerted when you publish in order to eventually react to your content. Indeed, the more people engage with your post (by liking, commenting or sharing it) in a timely manner, the more LinkedIn's algorithm will consider it qualitative content and publish it more widely.
The limits of LinkedIn
LinkedIn is a powerful communication vector that can boost a brand, but be careful, you need to set up a process to support your ambassadors in order to avoid possible slippage, avoid possible "bad buzz" and remain authentic.
Conclusion
To differentiate yourself from the competition, investing in your digital presence and brand has never been more important.
LinkedIn is a powerful communication tool and talent management is at the heart of the branding process. Indicators such as turnover, anonymized surveys, audits can help you see the perception of your employees on your brand. There is a real opportunity to involve your talents in your LinkedIn corporate publications, to involve them in building your brand. And when we talk about talent, we are talking about multi-generational talent.
At 123 Next Generation, we usually tell our clients that you have to take care of the inside to make it shine on the outside.
At 123 Next Generation, we help companies improve their digital presence with LinkedIn strategies and video production. We support you in the performance of your company through the development of your communication and your intergenerational talents.
We offer tailor-made communication, consulting and training services, dedicated to companies and their talents.
Want to know more ? Email us at welcome@123nextgeneration.com or give us a call on 022 552 22 40 and let's discuss your needs.
We look forward to meeting you soon
---